Kristen Berendzen, Term: 2022 - 2027
Instructor, Psychiatry and Behavioral Sciences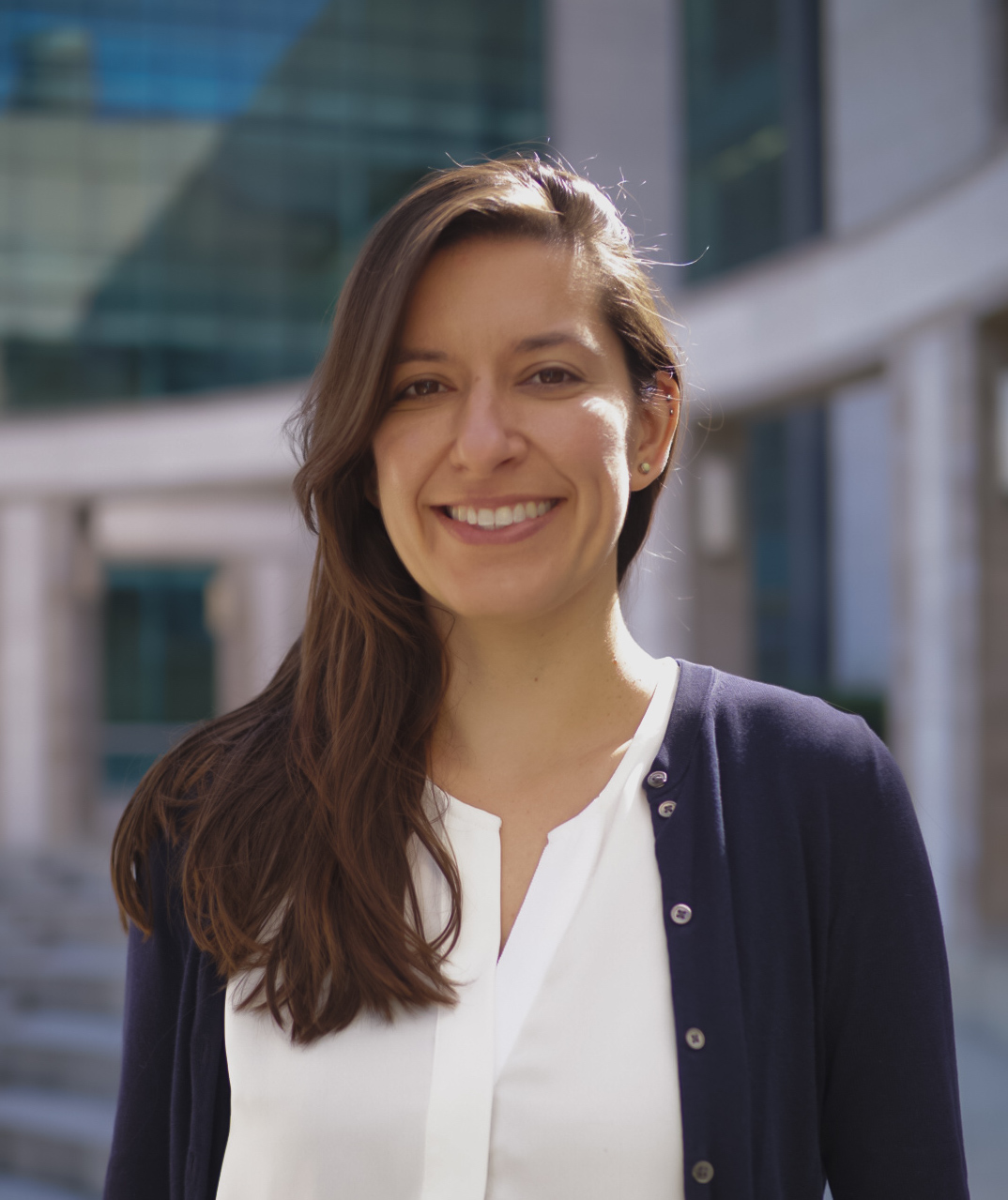 .
Kristen Berendzen, MD, PhD is a physician-scientist studying the basic neurobiology of social behavior in aging and disease. Kristen completed her MD and PhD training at the University of California, San Diego. During her graduate training in Andrew Dillin's laboratory, she used genetic approaches in an invertebrate model to understand age-related changes in neural function and organismal physiology. This work identified a neuroendocrine pathway that coordinates the metabolic and proteomic state of various tissues with neuronal stress. She subsequently completed her Psychiatry residency training at UCSF and joined Devanand Manoli's lab as a research fellow. There she has used molecular genetic tools in the prairie vole, a rodent that forms long-term social bonds, and has identified a novel role for neuroendocrine mediators of social attachment behavior. As a UCSF Physician-Scientist Scholar, Kristen will combine her background in aging biology with methods for comprehensive behavioral profiling and targeted transcriptomic and circuit analyses in the vole to understand the impact of healthy aging and disease on social cognition and behavior. Her research program aims to identify vulnerable molecular and circuit mechanisms underlying deficits in social behavior, informing novel therapeutic targets in neurodegenerative disease and common mechanisms across neuropsychiatric syndromes. 
Gabriel Loeb, Term: 2021 - 2026
Assistant Professor, Division of Nephrology, Medicine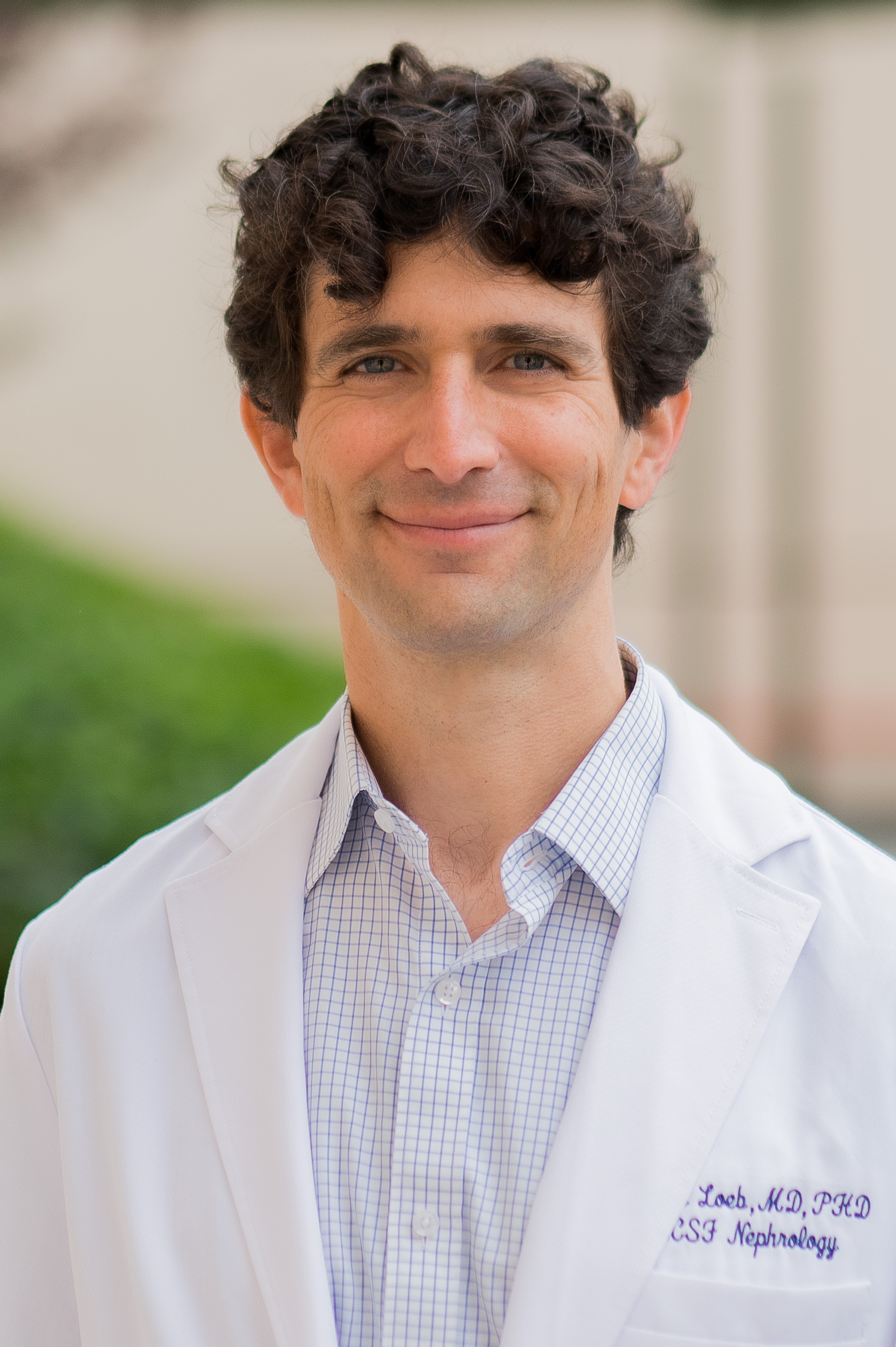 Gabriel Loeb, MD, PhD is a physician-scientist investigating the mechanisms underlying kidney disease. Gabe obtained his BS from Stanford University, his MD and PhD from the Cornell-Rockefeller-Sloan Kettering Medical Scientist Training Program, his internal medicine training at Brigham and Women's Hospital, and his nephrology training at UCSF.  As a graduate student Gabriel worked with Alexander Rudensky studying how microRNAs regulate gene expression.  Gabriel's postdoctoral work with Jeremy Reiter focused on 1) using human common genetic variation to identify cellular and molecular drivers of chronic kidney disease and 2) identifying the molecular mediators of Polycystic Kidney Disease.  Findings from both projects demonstrate the central role of tubule epithelial cells in kidney disease pathogenesis.  Gabriel's research program integrates novel kidney disease models, single cell genomics, and machine learning to reveal essential regulators of tubule epithelial cell health and enable new therapies for people suffering from kidney disease.
Elizabeth (Betsy) Crouch, Term: 2020 - 2025 
Neonatal-Perinatal Fellow, Pediatrics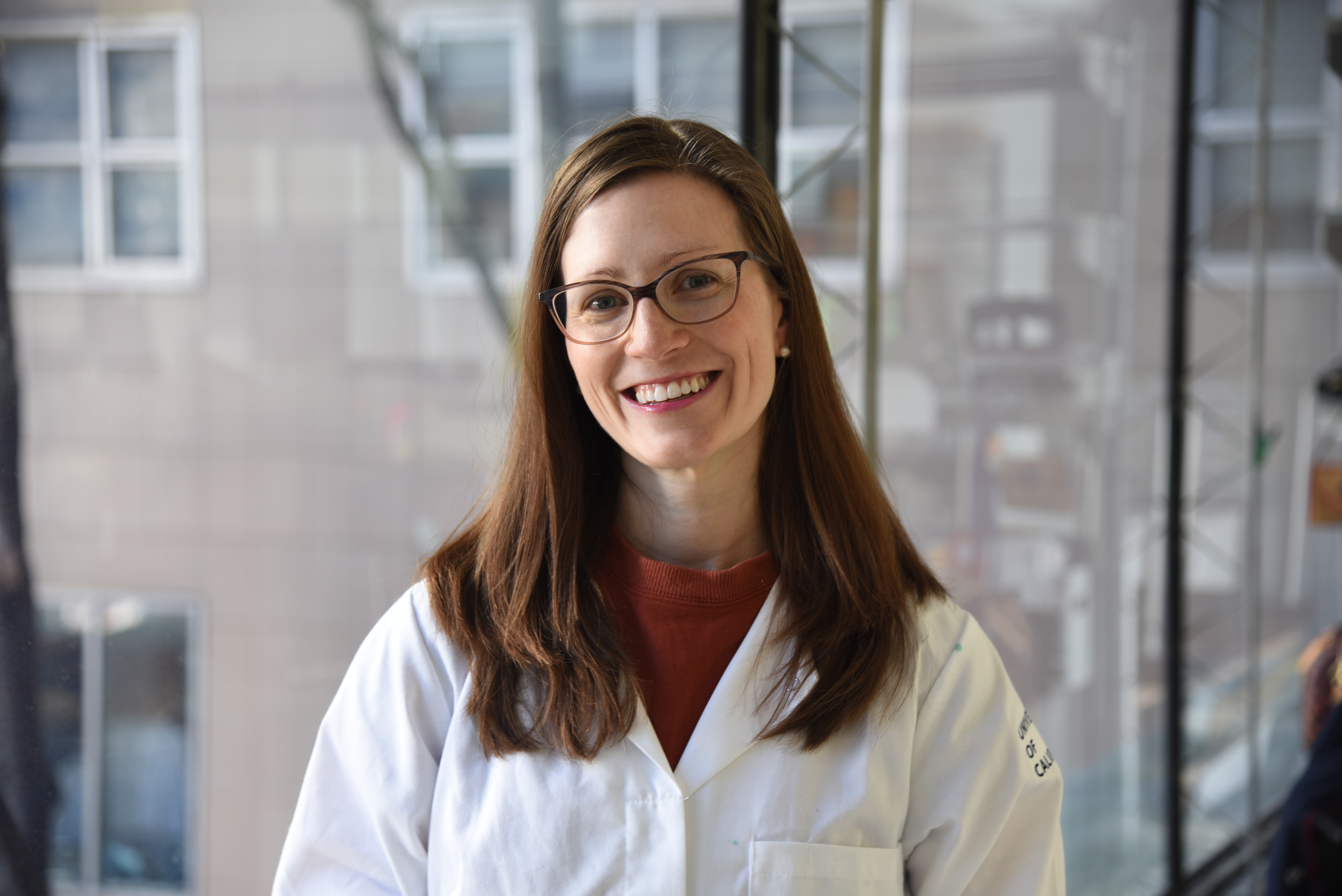 Elizabeth (Betsy) Crouch, MD, PhD  is a neonatologist, vascular biologist, and neuroscientist studying how brain blood vessels form and interact with the developing neural tissue. This work is particularly relevant for premature babies who are at risk to develop a devastating brain hemorrhage for which there are no treatments. She started her journey as a scientist studying Biochemistry at DePauw University. After graduation, she spent two years interrogating mechanisms of DNA repair in B cells with Dr. Rafael Casellas at the NIH. Subsequently, she moved to New York to obtain an MD/PhD at Columbia University. During her graduate school tenure, she engineered a protocol to purify brain blood vessel cells and interrogate their impact on adult mouse neural stem cells in the lab of Dr. Fiona Doetsch. Her findings supported the idea that brain blood vessels may harbor latent functional abilities that could be harnessed for therapeutic purposes. This work laid the foundation for her postdoctoral studies in the laboratory of Dr. Eric Huang deciphering how blood vessels serve as master architects in the developing human brain. The goal of Dr. Crouch's new laboratory is to use Fluorescence Activated Cell Sorting (FACS), single-cell RNA sequencing and brain organoid models to delineate the stages of human vascular development and conceptualize treatments for hemorrhage in preterm infants and other human brain pathologies.
James (Jay) Gardner, Term: 2019 - 2024 
Assistant Professor, Surgery and Diabetes Center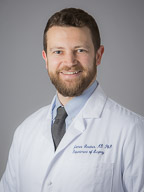 James (Jay) Gardner, MD, PhD is a transplant surgeon and an Assistant Professor in the Department of Surgery, and a member of the UCSF Diabetes Center. Jay obtained his B.A. from Harvard University in Biochemical Sciences and his M.D. and Ph.D. degrees from UCSF, where he worked in the lab of Mark Anderson studying mechanisms of immune tolerance mediated by the Autoimmune Regulator (Aire) gene, which plays an essential role in the thymus. During his graduate work, Jay discovered a novel population of cells making Aire outside the thymus which they called extrathymic Aire-expressing cells (eTACs), and his subsequent work has been focused on defining the biology and function of this fascinating population, and the role of these cells in the maintenance of immune tolerance. While completing his residency in General Surgery and fellowship in Transplant Surgery at UCSF, Jay led a small research program focused on eTAC biology. His research has demonstrated that eTACs are a stable, tolergenic subset of dendritic cells (DCs), and that self-antigen expression in eTACs can prevent autoimmune diseases like type I diabetes. The lab uses a range of novel genetic tools to further interrogate the function, role in normal immune homeostasis, and therapeutic application of these tolerogenic DCs.
Michelle Yu, Term: 2018 - 2023
Assistant Professor, Medicine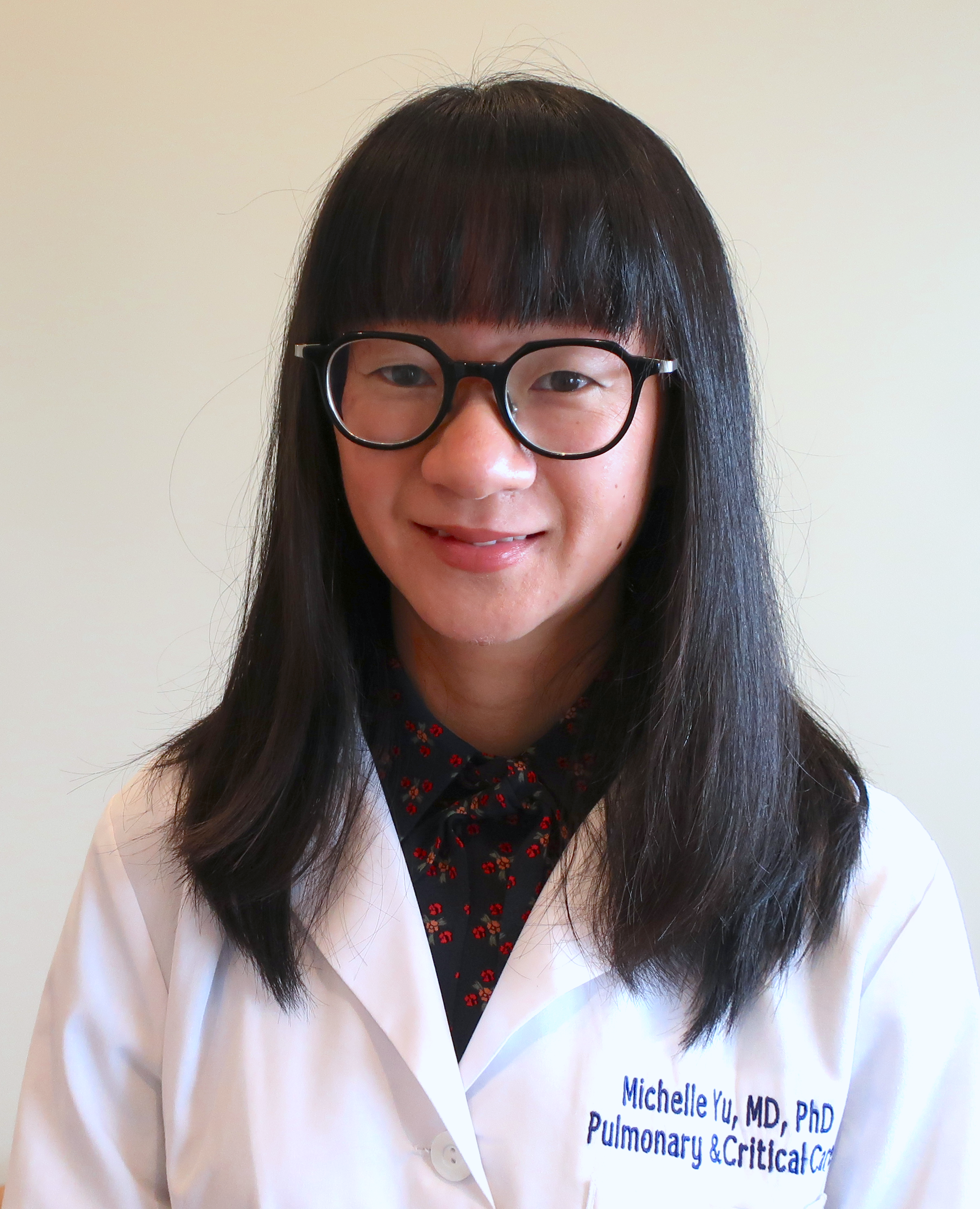 Michelle Yu, MD, PhD  is a physician-scientist with a research program dedicated to understanding the basic mechanisms of lung inflammation in Cystic Fibrosis (CF). She graduated from Harvard with a B.A. in Chemistry and Physics, during which time she co-founded a biotech non-profit company that delivered Tuberculosis antibiotics through novel sustained-release nanoparticles. She completed the MD/Ph.D. program at Albert Einstein College of Medicine, where she investigated the structure and function of catalytic intermediates of cytochrome coxidase, a key enzyme in mitochondrial bioenergetics. She engineered a rapid freeze-quench system to trap these intermediates for characterization through spectroscopy. She completed the Internal Medicine Residency at the Brigham and Women's Hospital and then joined UCSF's Pulmonary and Critical Medicine Fellowship Program. She developed a clinical and research focus in Cystic Fibrosis, working with Mark Looney, MD, as her research mentor. She studied the role of CFTR in cells important to the inflammatory pathway and discovered that platelet-specific CFTR dysfunction drives lung inflammation in CF mouse models. Her research has been supported with the 3rdYear Fellowship Award and the LeRoy Matthews Physician-Scientist Award from the CF Foundation Foundation. As a PSSP Scholar, Michelle started her lab in the Fall 2018, developing a program that investigates inflammatory pathways in CF lung disease with a focus on platelet and megakaryocyte biology, mitochondria, and intravital lung and pancreatic imaging. She is also developing platforms that will enable advanced theratyping for her CF patients and has been appointed the Co-Director of the UCSF CF Cell Models Core.
David Kastner, Term: 2018 - 2023
Instructor, Psychiatry and Behavioral Sciences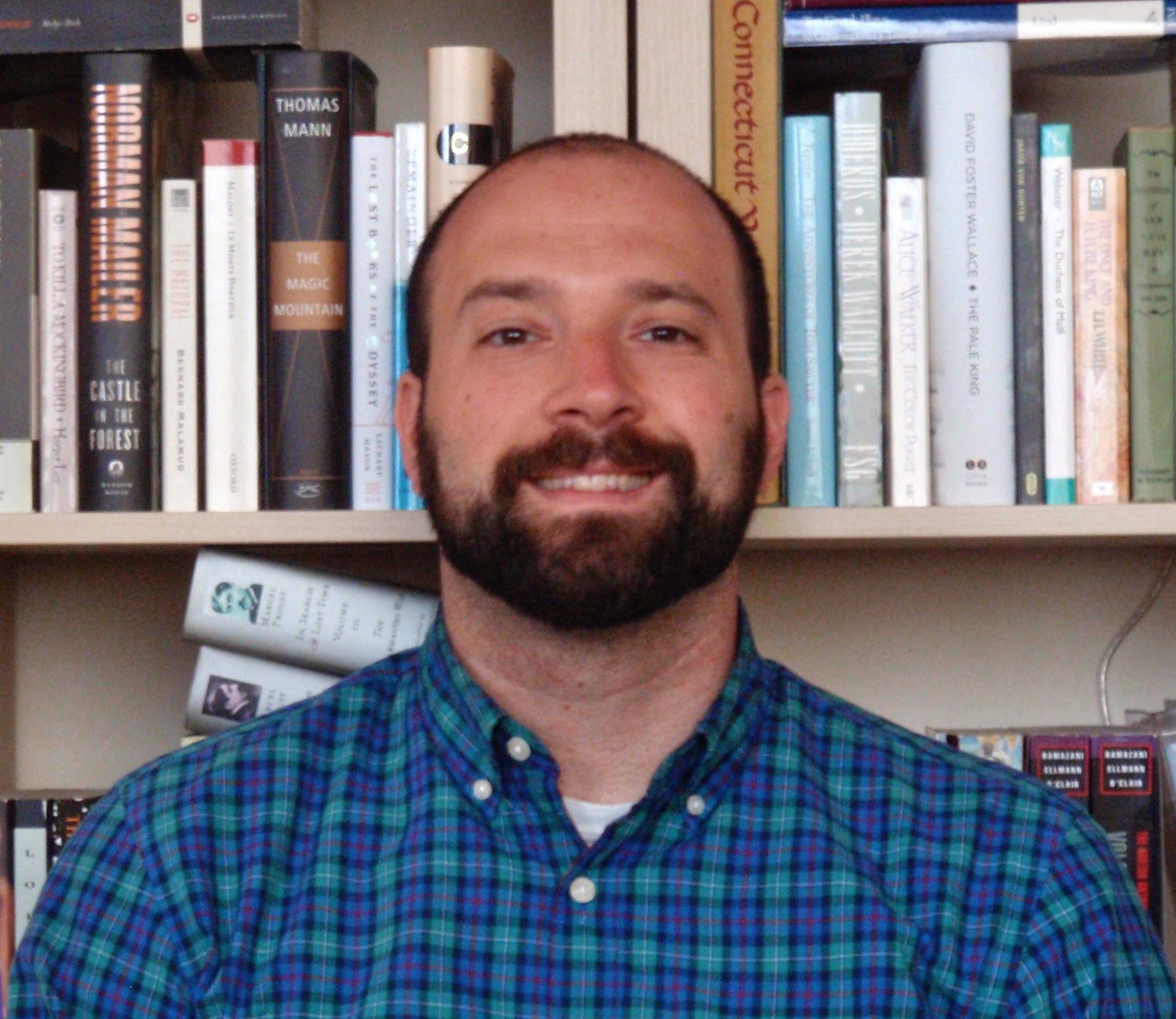 David Kastner MD, PhD  completed his graduate and medical training at Stanford School of Medicine, carrying out research in the laboratory of Stephen Baccus, where he explored the function, mechanism, and theory underlying the retinal computation of sensitization. David completed residency training in Psychiatry at UCSF, where he was a part of the residency research training program. As a UCSF Physician-Scientist Scholar, David is exploring the neural underpinnings of individual variability in decision making in rats to understand the range of neural computations that support natural variability in learning and how those computations go awry in the context of the extremes of behavioral variability that characterize psychiatric illness.
Asmin Tulpule, Term: 2017-2022
Assistant Professor, Pediatrics Hematology/Oncology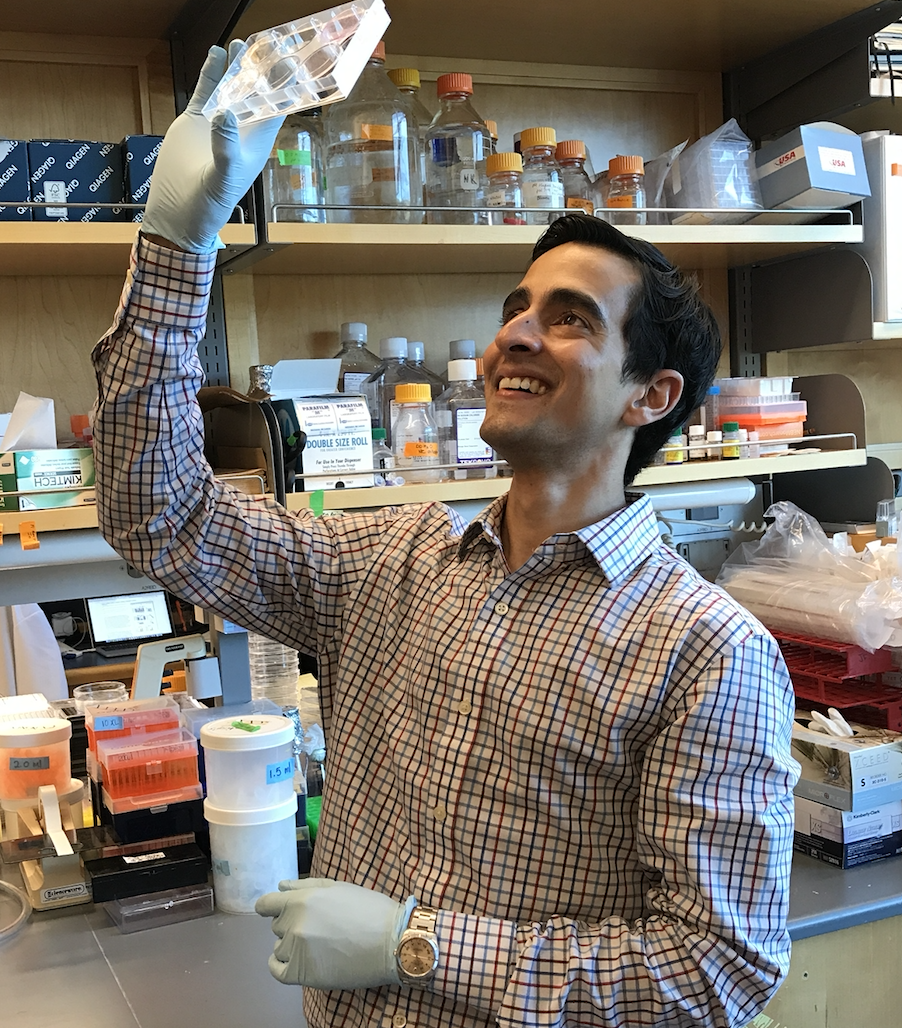 Asmin Tulpule, MD, PhD  completed his graduate and medical training at Harvard Medical School. His graduate work in George Daley's lab demonstrated how the availability of human pluripotent stem cells enabled previously unapproachable insights into the genesis and pathophysiology of the bone marrow failure syndromes Fanconi anemia and Shwachman-Diamond syndrome. He completed Pediatric Residency and Pediatric Hematology/Oncology fellowship at UCSF as part of the Molecular Medicine Program. As a post-doctoral fellow in Trever Bivona's lab, he leveraged his experience in DNA repair biology, dating back to his PhD work on Fanconi anemia, to characterize how the oncogenic fusion protein in Ewing's sarcoma, EWS-FLI1, interacts with and disrupts DNA repair machinery. As a UCSF Physician-Scientist Scholar, Asmin will investigate the function of native EWS and EWS family members in coordinating the cellular response to DNA damage and how oncogenic EWS fusion proteins interfere with native EWS protein function as part of cellular transformation. The goal of his laboratory is to understand how oncogenes regulate DNA damage response networks to create tumor-specific vulnerabilities, laying the foundation for rational development of new targeted therapies for pediatric cancers.
David Raleigh, Term: 2016 - 2021
Assistant Professor, Radiation Oncology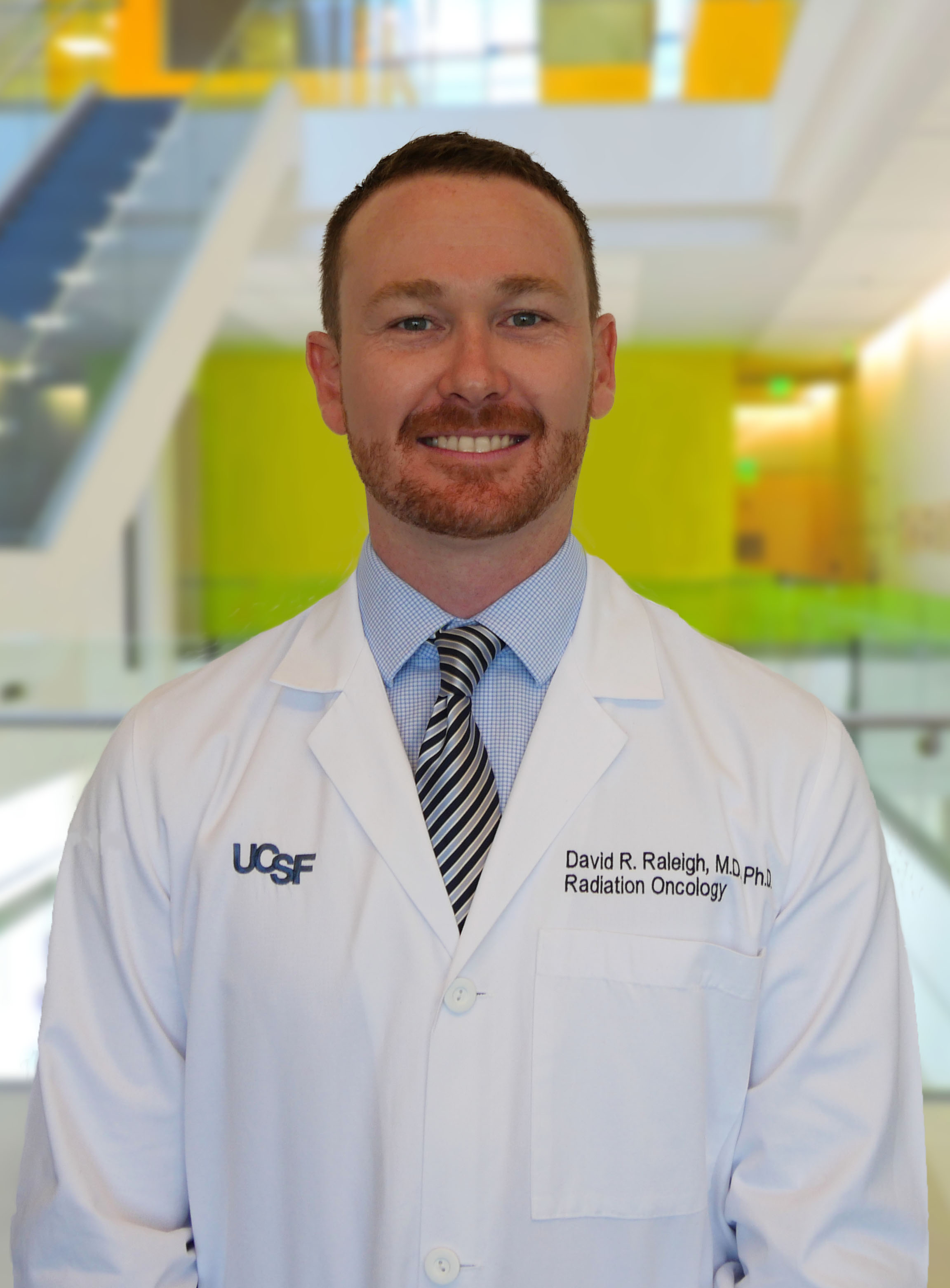 David Raleign, MD, PhD trained in the University of Chicago Medical Scientist Training Program, where he conducted his graduate research with Jerrold Turner, studying the regulatory mechanisms and molecular composition of the tight junction. Following his doctoral dissertation, David studied the role of NF-κB in the DNA damage response as part of an abridged postdoctoral experience with Bakhtiar Yamini while completing medical school. After matriculating to UCSF as a resident physician in the Department of Radiation Oncology, David was accepted into the Holman Research Pathway, a specialized training program that grants trainees in radiation oncology dedicated time for research during residency. As a member of Jeremy Reiter's lab in Department of Biochemistry and Biophysics at UCSF, David combined his background in molecular and cell biology with the Reiter lab's expertise in developmental biology, genetics, genomics and biochemistry to gain new insights into the molecular determinants of Hedgehog-associated medulloblastoma. In addition to illuminating how the Hedgehog pathway functions in malignancy, these studies have shed light on the fundamental mechanisms of developmental biology. As a UCSF Physician-Scientist Scholar, David will investigate (i) how sterol synthesis and interaction with Smoothened impacts oncogenic and developmental Hedgehog signaling, and (ii) how Hedgehog signaling induces cell proliferation to drive cancer. The goal of his laboratory is to understand the role of developmental signaling pathways in cancer, with a particular emphasis on central nervous system malignancies.
David Solomon, Term: 2016 - 2021
Assistant Professor, Pathology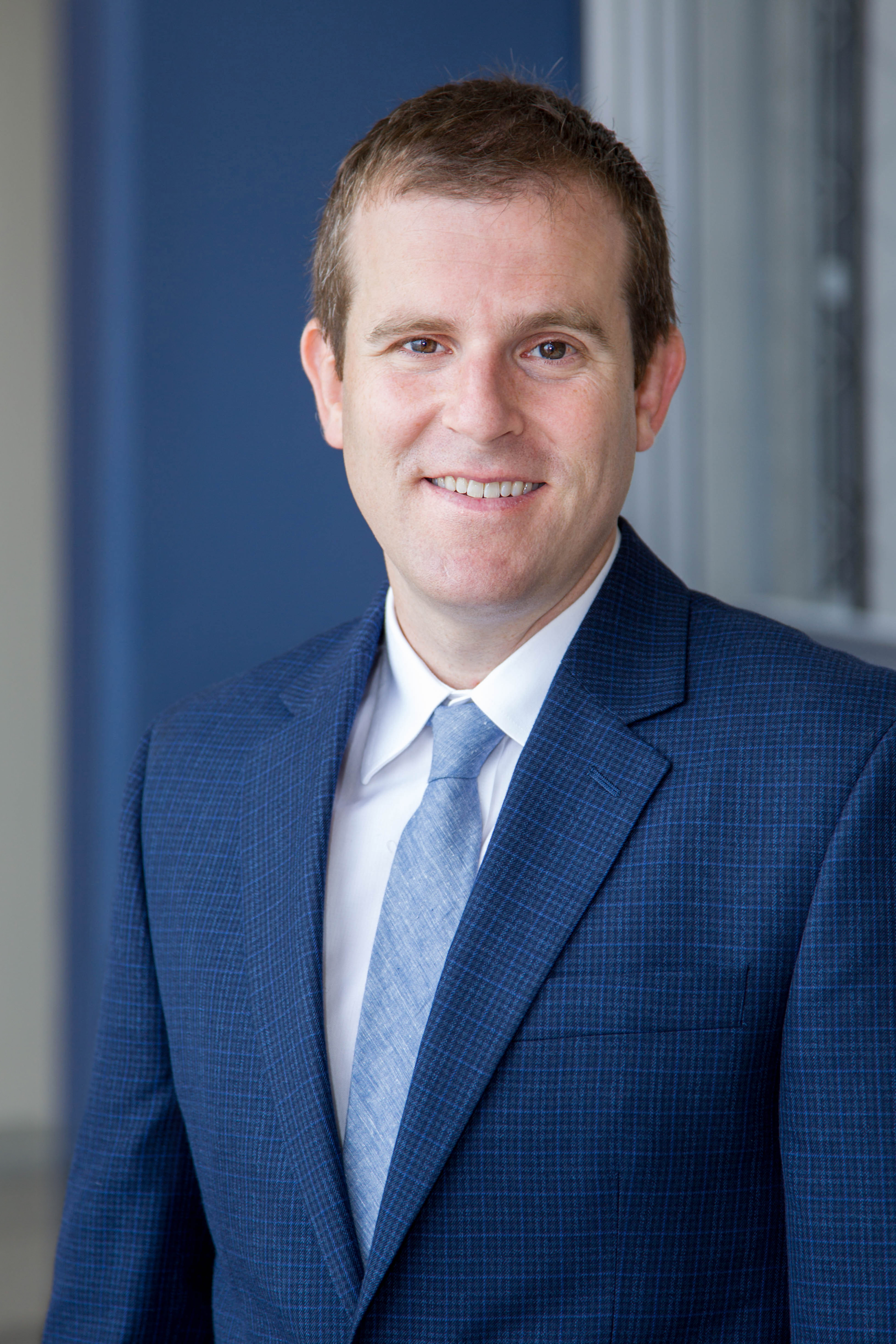 David Solomon, MD, PhD completed medical and graduate training at Georgetown University School of Medicine, where he performed his thesis research in the lab of Dr. Todd Waldman identifying novel transforming pathways in the brain cancer glioblastoma. He then completed an Anatomic Pathology Residency and Neuropathology Fellowship at UCSF. David's research accomplishments include the discovery of frequent inactivating mutations of the cohesin complex gene STAG2 in glioblastoma, urothelial bladder cancer, and the bone cancer Ewing sarcoma, which define molecular subgroups of these tumors with distinct clinical outcomes. As a UCSF Physician-Scientist Scholar, David is focused on understanding the function of the cohesin complex during tumorigenesis and developing novel targeted therapies for the many cancers harboring cohesin gene mutations.  Other ongoing research in the Solomon lab is working to identify the recurrent genetic alterations that drive rare brain tumor variants including choroid plexus tumors, pineal parenchymal tumors, and chordoid gliomas.  David's clinical interests focus on diagnostic neuropathology, particularly tumors of the central nervous system, and he has been working with the UCSF Clinical Cancer Genomics Laboratory to advance molecular testing for brain tumors at UCSF.
Lawrence Shiow, Term: 2015 - 2020
Assistant Professor, Pediatrics / Neonatology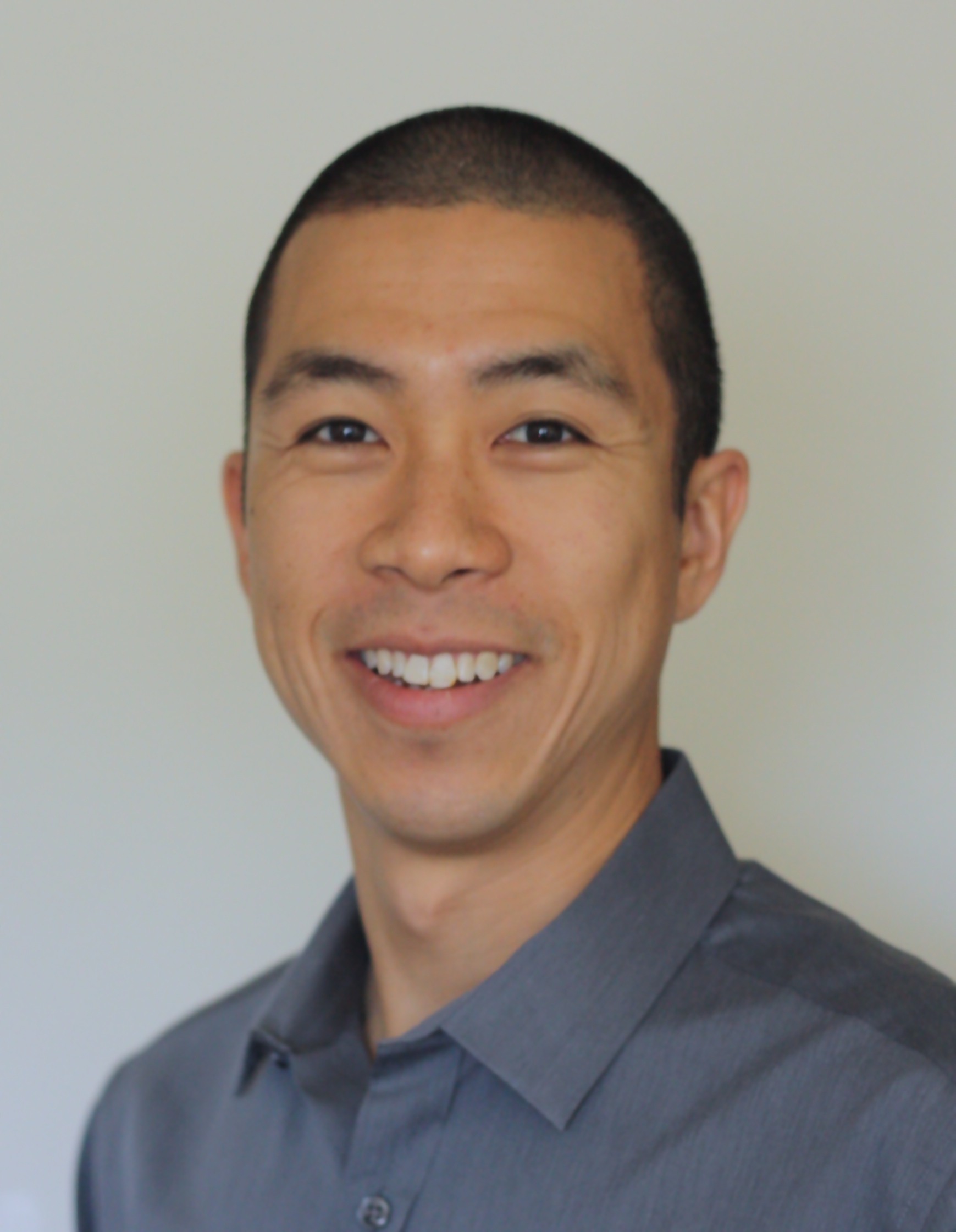 Lawrence Shiow, MD, PhD trained in the UCSF Medical Scientist Training Program and conducted his graduate work with Jason Cyster, studying mechanisms of T cell trafficking.  In collaboration with Jennifer Puck, he discovered a new etiology for severe combined immunodeficiency involving thymic accumulation of T cells.  After completing his Pediatric residency in the Accelerated Research Pathway, he continued with Neonatology fellowship at UCSF and started postdoctoral work in the laboratory of David Rowitch to study developmental gliobiology.  He has a Pediatric Scientist Development Program award to investigate the molecular mechanism of oligodendrocyte progenitors maturation arrest by systemic inflammation in newborn white matter injury.  As a UCSF Physician-Scientist Scholar, Lawrence will investigate how inflammation impacts glial development and pathways that trigger or dampen inflammation in glia.  The goal of his laboratory is to study glial aspects of CNS inflammation and translate findings into neuroprotective therapeutics for neonatal brain injury and neurodegenerative disorders.
Alexandra Nelson, Term: 2014 - 2019
Assistant Professor, Neurology
Alexandra Nelson, MD, PhD completed her joint MD and PhD training at University of California, San Diego.  Her thesis work under the mentorship of Sascha du Lac at the Salk Institute employed whole-cell electrophysiology in rodents, and identified a novel form of neuronal excitability plasticity involving the regulation of potassium channels.  She later found this form of plasticity contributes to motor learning in vivo.  After completing her Neurology residency training at UCSF, she began postdoctoral work in the laboratory of Anatol Kreitzer at the Gladstone Institute.  There she combined electrophysiology with optogenetics, in order to probe basal ganglia circuitry in mouse models.  As a UCSF Physician-Scientist Scholar, Alexandra plans on using in vitro and in vivo electrophysiology, optogenetics, and behavior in mouse models of movement disorders with a goal of identifying the patterns of aberrant neural activity which give rise to involuntary movements.  By identifying these patterns and the responsible cellular and synaptic mechanisms, she hopes to identify novel drug or deep brain stimulation targets to restore neural activity patterns and normal movement.